On the Other Side
Marike Splint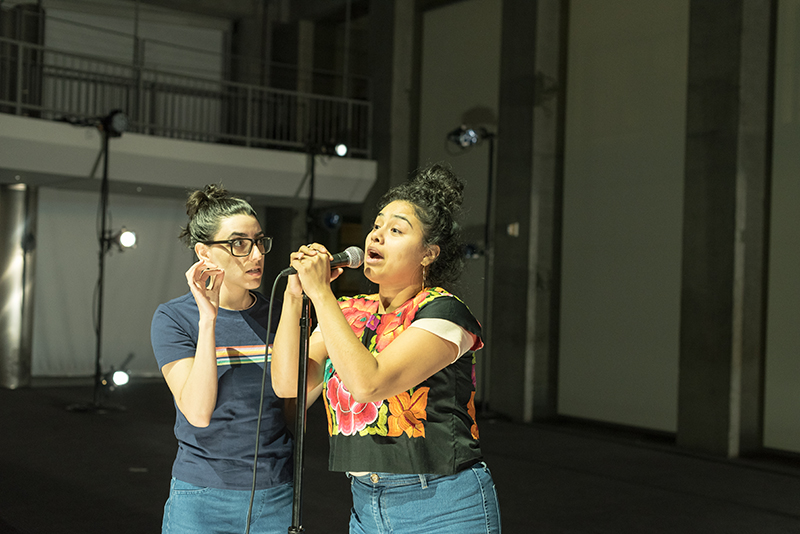 We live in an era that is seeing unprecedented migration as a result of global inequities, climate change, and political regimes. While, after the Cold War, the hope of a world without borders seemed to be closer to fulfill than ever before, we are facing nowadays a return to the necessity of bordering in most political agendas. It is therefore time again to question what a border is, where we find it and how it works.
On the Other Side
is a documentary performance in development about the real and imagined borders that delineate the territories of our lives. Three performers whose lives have been directly and deeply impacted by borders at different times and different places attempt to grasp the tangible effects of these intangible constructions: borders in our lives, in our cities, in our societies, in our families, in our professions, and on stage.
Direction
Marike Splint
Performed and created by
Vaneh Assadourian, Isis Avalos, Paul Outlaw, Marike Splint
Dramaturgy
Marc Villanueva Mir
Sound design/ original composition
Jonathan Snipes
Lighting design
Christopher Kuhl
Scenic and video design
Hana Kim
Assistant video designer
Ann Slote
Costume design
Naomi Gonzalez Kahn
Stage manager/ Production manager
M. Prudente
Technical director
Cameron Squire
Photography
La Mujer Tranvia/ Gema Galiana
With special thanks to
Miranda Wright, Los Angeles Performance Practice, Rachel Scandling, Automata, Andrew Belser, Janina Brands
C
o-commissioned by the
Skirball Cultural Center
in partnership with
ADRI Penn State
and
NPN/ VAN
(National Performance Network/ Visual Artists Network), with the collaboration of the
UCLA School of Theater, Film & Television
.